FACILITATING VIRTUAL & HYBRID MEETINGS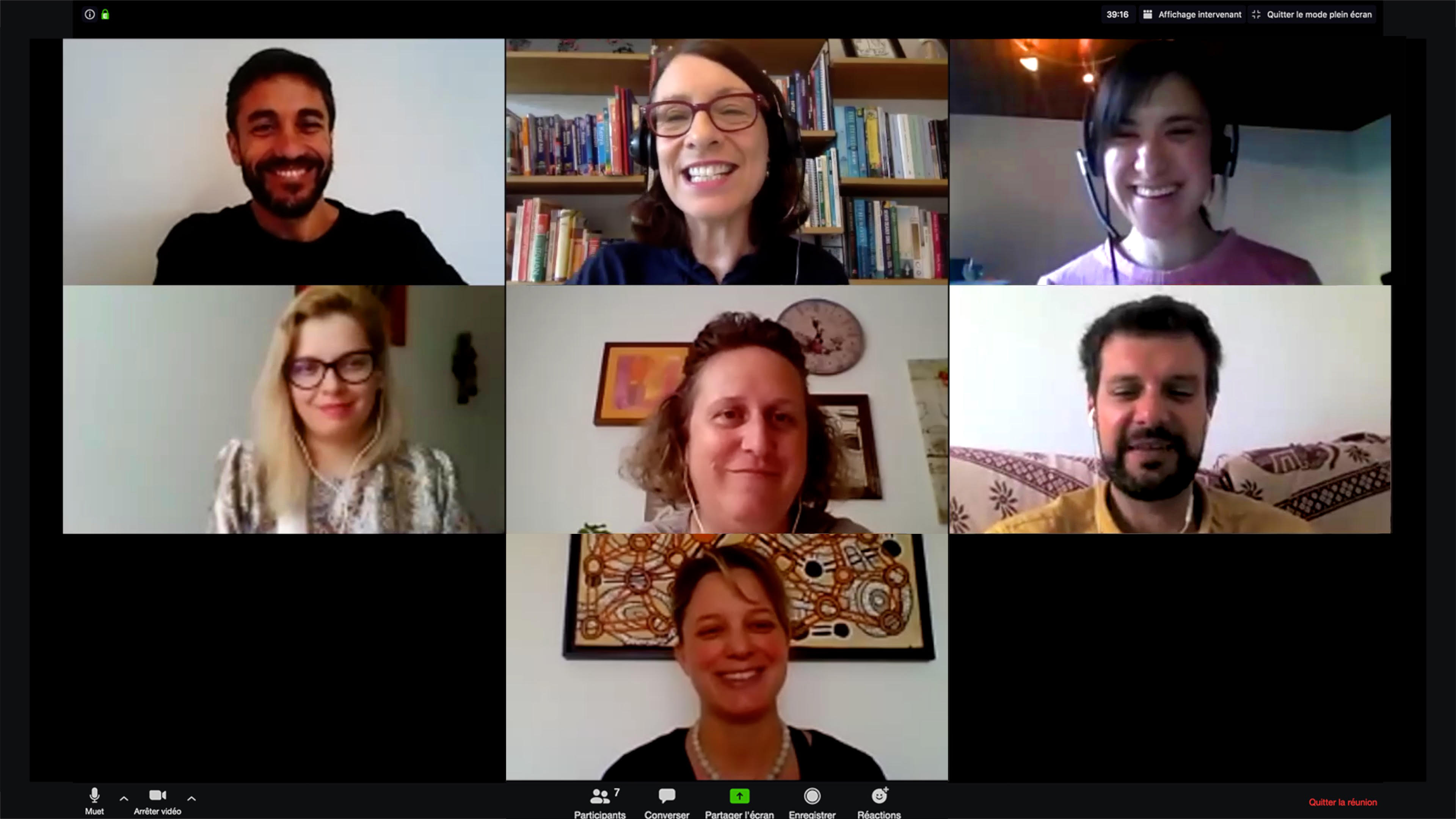 We offer online training on facilitating virtual meetings, and organising,  moderating and speaking at virtual and hybrid events.
Facilitating engaging, participatory and productive virtual and hybrid meetings
Holding people's attention during a virtual meeting is more challenging as the distance can diminish engagement, and it is more difficult to read non-verbal cues. It requires greater preparation, better facilitation skills and more focus and energy as you can read in my blog. 
Our 90 minute or 2-hour training gives tips and techniques on how to make the most of your virtual or hybrid meeting to ensure it reaches its practical and experiential aims.
You will discover
How to prepare, plan, and troubleshoot, design a productive meeting, facilitate engagement and participation, lead a focused discussion and maximise coherence and connection in hybrid meetings.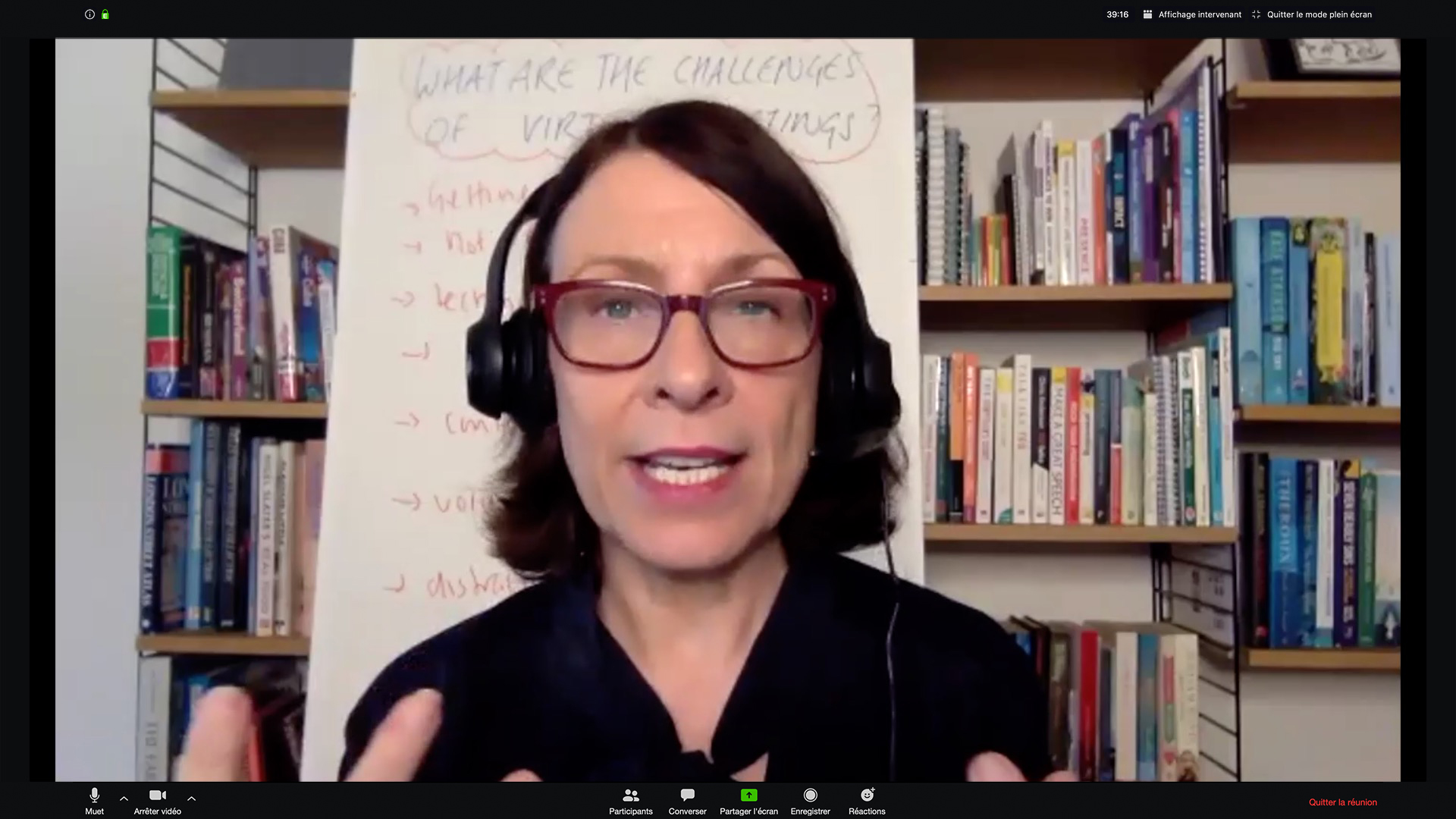 VirtuaL MEETINGS 
This course will enable you to
Anticipate problems and trouble shoot
Manage attention span 
Design a productive meeting
Lead a focussed discussion 
Facilitate participation
Optimise coherence and connection in hybrid meetings
What Clients are Saying
"I learnt so much during the session. As well as tips, techniques and practical exercises, the way Claire delivered it was a learning experience in itself and on worth emulating!"
Diego Gutierrez, Head of Student Services, Graduate Institute, Geneva
SUBSCRIBE TO CLAIRE'S BLOG