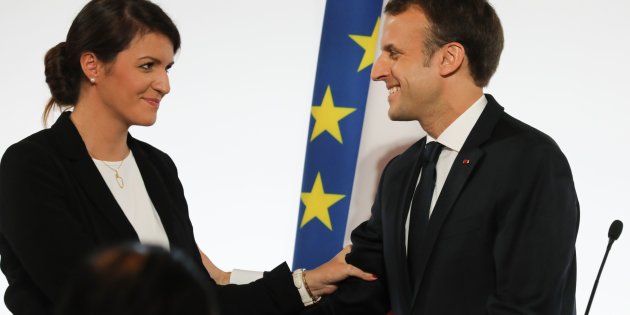 Emmanuel Macron told me he was a feminist, but what counted was that women considered him a feminist. His answer earned him a round of applause at the Women's Forum for Economy and Society in December 2016, when he was a Presidential candidate.
Now that he is President, I was delighted to see that his team used his answer to my question in their video marking International Women's Day.
His key points are:
• Calls for more women to stand as candidates in elections – at present only 15% are women.
• Only one woman is CEO among the top 40 companies listed on the French stock exchange.
• Only 10% in leadership positions in business.
• Criteria for job promotion should be not based solely on length of time in office.
Gender equality is one of the big ambitions of his Presidency. He has pledged to "name and shame" companies that pay women less than men for the same work. But the French media were quick to point out that he has not applied the same rigour to his political appointments.
The statistics reveal his shortcomings. Among his 12 cabinet members, only one is a woman. And of his 51 advisors, only 16 are women. This amounts to 30% – a marginal improvement on the 27% of his predecessor Francois Hollande. 
President Macron still has some way to go to be seen as a feminist by the women of France.